Getting Started with butt - broadcast using this tool
1. Register on VosCast.com
The first step to starting your own online radio station is purchasing radio hosting!You can do this right here on VosCast.com. Head over to the plans page to get started.
Now, you may be wondering which plan to choose. This depends mostly on your budget.128Kb/s will sound the best, and 24Kb/s will sound the worst.
If you have a low budget, we recommend 48Kb/s. However, for the best quality, go with 128Kb/s.
Go to the plans page (New window)
2. Configure butt
a. Launch butt

b. Click Settings to open the settings dialog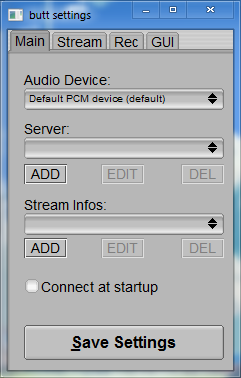 c. Select the audio device you want to stream. For most people, the default device is the device you should select.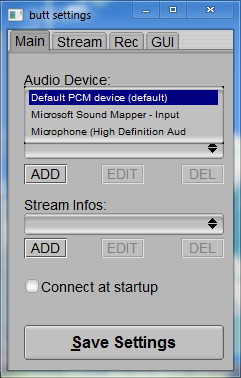 d. Click ADD under Server on the main settings dialog.
Enter a name for you will use to remember your server as under name - this name isn't made public on the SHOUTcast directory or on your status page, it's for your reference only.
Enter your server address, port and password.
Finally click ADD to close the Add Server dialog.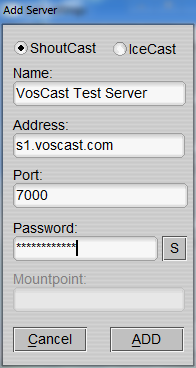 e. Click ADD under Stream Infos on the main settings dialog.
Under Name put the public name of the station.
Enter your station's description, genre etc.
Finally click ADD to close the Add Server Infos dialog.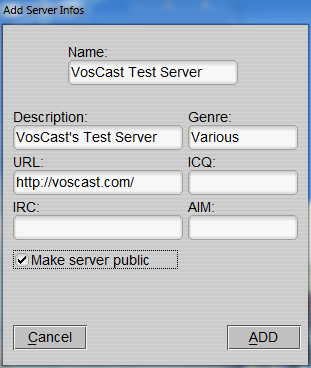 f. Select the Stream tab on the main settings dialog
Select your plan's bitrate, sample size and select to stream in either stereo or mono audio depending on your bitrate and quality requirements.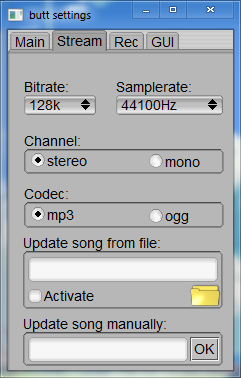 g. Select the Main tab on the main settings dialog and click Save Settings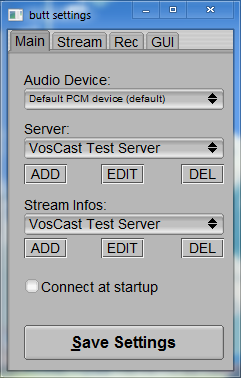 h. Click the Play button to connect to your server.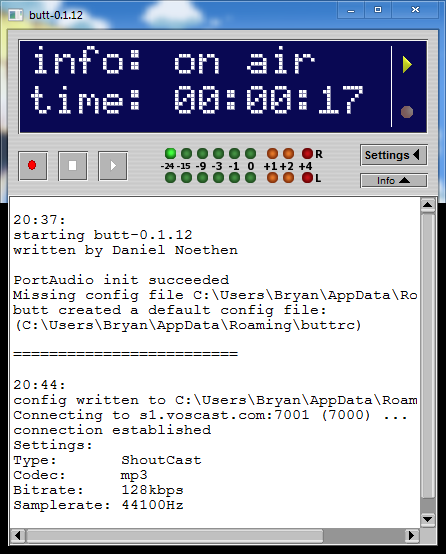 First published: May 18, 2012
Last updated: May 18, 2012
Author: Bryan C
Revision: 2
Views: 2665