Getting Started with SimpleCast
1. Register on VosCast.com
The first step to starting your own online radio station is purchasing radio hosting!You can do this right here on VosCast.com. Head over to the plans page to get started.
Now, you may be wondering which plan to choose. This depends mostly on your budget.128Kb/s will sound the best, and 24Kb/s will sound the worst.
If you have a low budget, we recommend 48Kb/s. However, for the best quality, go with 128Kb/s.
Go to the plans page (New window)
2. Configure SimpleCast
a. Launch SimpleCast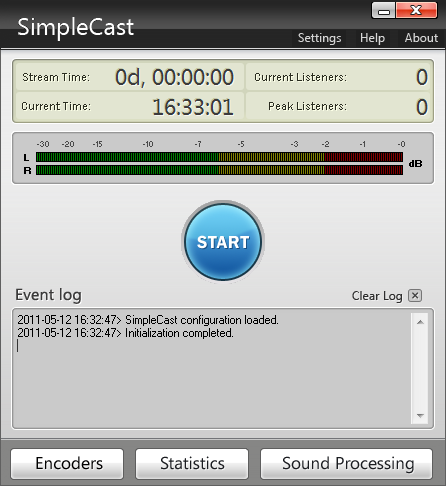 b. By default, SimpleCast will select default sound device. In most cases this will be the correct device for you, however you can change it by going to to main SimpleCast window, clicking Settings and then under General Options change the capture device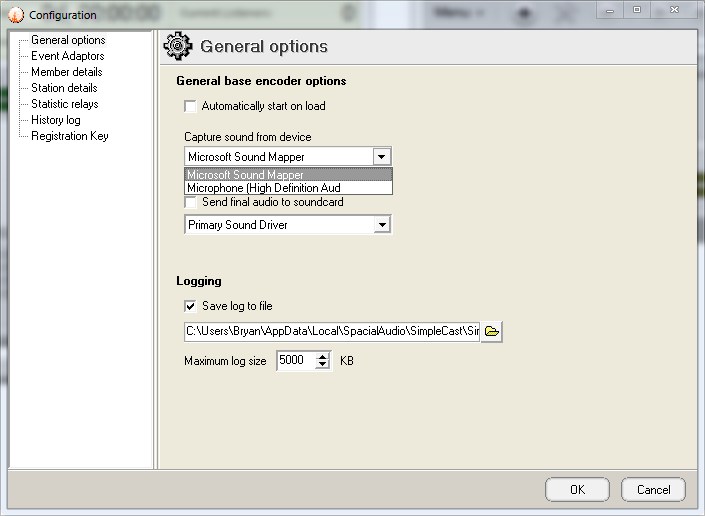 c. Click the Encoders button at the bottom left to open the Encoders Dialog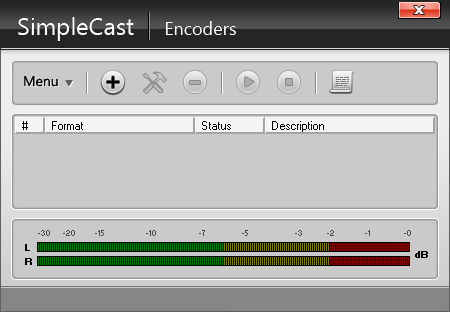 d. Click the + button on the Encoders window, select the encoder plugin you wish to use and click OK.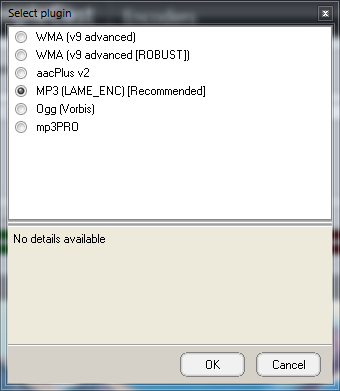 e. Select the Converter Tab.
Select the bitrate of your plan and the mode (Stereo or Mono audio) you wish to stream in.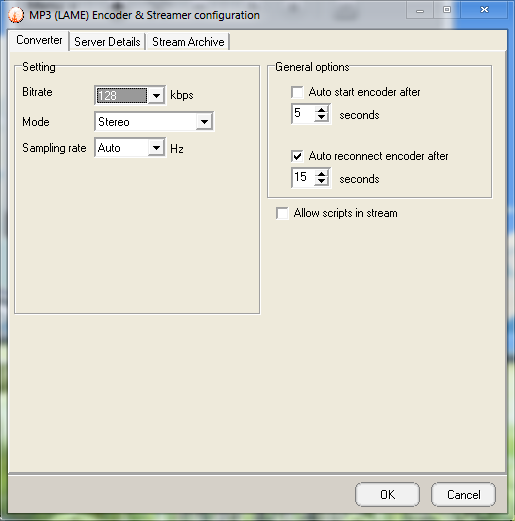 f. Select the Server Details Tab.
Set the Server Type to ShoutCast
Under Server details on the left enter the server IP or hostname of your server, the port and your server password.
Under Server details on the right enter your station's name, genre, website URL, and other details.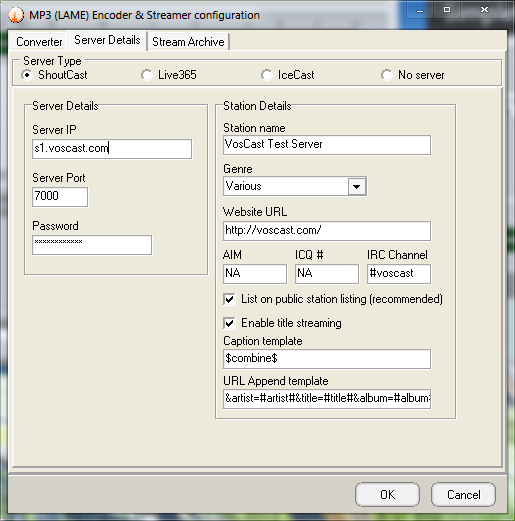 Click OK to close the window when finished. You will now see your encoder listed on the Encoders window
g. On the main SimpleCast window, click the blue Start button and it will start routing audio to the encoder
h. Select the newly created encoder and click the play button, you should now see it connected and the peak meters rising and falling.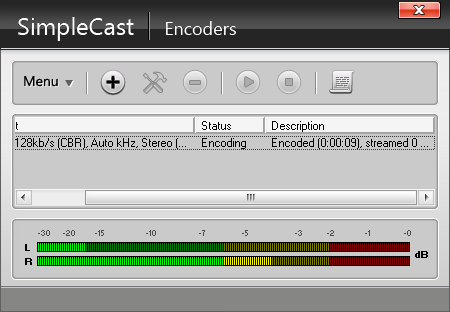 First published: May 18, 2012
Last updated: May 18, 2012
Author: Bryan C
Revision: 2
Views: 3285